Artificial intelligence in medical imaging
Value for the Healthcare system
Quality improvement
Standardizing and improving the quality of departments of diagnostic radiology
Fault minimisation
Minimization of human's error risk
Post Hoc analysis
Possibility of retrospective analysis of x-ray data
Increase in cancer detection
The higher output of cancer detection at the early stages of the disease
Cost reduction
Cost reduction of diagnostic maneuvers
Reduce the burden
Compensation of qualified personnel deficiency
Quality improvement
Standardizing and improving the quality of departments of diagnostic radiology
Fault minimisation
Minimization of human's error risk
Post Hoc analysis
Possibility of retrospective analysis of x-ray data
Increase in cancer detection
The higher output of cancer detection at the early stages of the disease
Cost reduction
Cost reduction of diagnostic maneuvers
Reduce the burden
Compensation of qualified personnel deficiency
Usage
We implement various ways of integration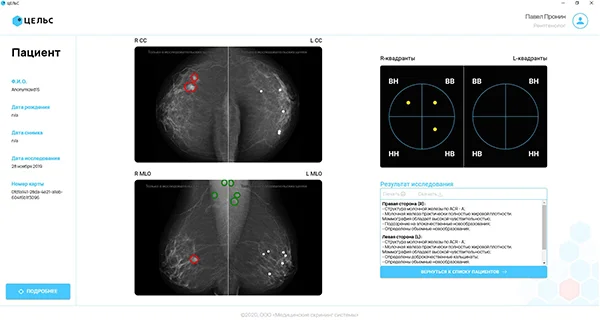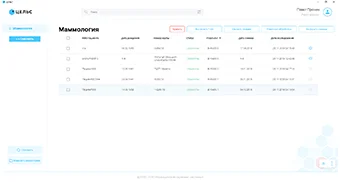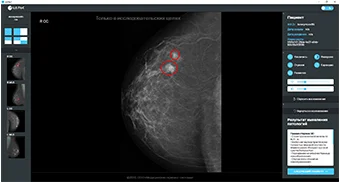 API
Integration with a picture archiving and communication system (PACS), medical and radiological information systems (MIS, RIS)
Desktop
Installation of the app at the doctor's workplaces
Integration with equipment
System implementation in the operation of digital radiographic equipment which displays the result on the screen
Customization
Service development according to the client's tasks
Applying
To operate the system, you do not need to purchase additional equipment and conduct long-term training of employees
Pilot projects
Pilot projects of our system have been launched in 10+ regions of Russia.
Integration with MURIS*
*MURIS (Moscow Unified Radiological Information Service) includes 150+ departments of radiation diagnostics.
Leave your contact, we'll connect with you
Contact us
*
- Please, fill in all required fields
I agree with processing of my personal data and receiving newsletters from Medical Screening Systems LLC. 
Read more...